1. February Species
Our plant of the month is evergreen shrub Choisya Ternata 'Sundance' also known as Golden Mexican Orange Blossom. This brightly coloured shrubs is the same in all respects as the green version (Mexican Orangle Blossom) but with bright yellow foliage, is fantastic for bringing some metaphorical sunshine into your planting scheme!
An evergreen shrub too gives it year long interest and looks great in your gardens this time of year. It also looks great with snow on!
2. Gardening Advice
Continue to plant hedging plants, shrubs, trees and climbers. Stakes and rabbit guards should be put in place at the time of planting trees, to prevent damage to the root ball or bark.
Root ball and bare root hedging is still available this month.
Move established deciduous trees and shrubs provided the ground is not frozen or waterlogged.
Tie up splayed out branches on conifers that have become damaged by the weight of snow or by strong winds. Check tree ties and stakes. Replace, tighten or slacken them where necessary.

Firm back newly planted trees and shrubs if they have been lifted by frost heave or by strong winds.

Remove weeds from around the bases of young trees.

Check protective coverings on newly planted or borderline hardy trees, shrubs and climbers, to ensure they remain secure until the risk of frost has passed.
taken from RHS
3. Garden Design
Sticking with our Mexican Orange Blossom Sundance to bring some colour to another dull month, why not add in some flowering hedging plants, see how… 
4. Events
5. Impact Plants Story Of The Month
Grandmother Spends Entire Year Cleaning Trash Off 52 Beaches
A woman has spent an entire year cleaning trash off of 52 British beaches after making a New Year's resolution to clean one sandy bay each week.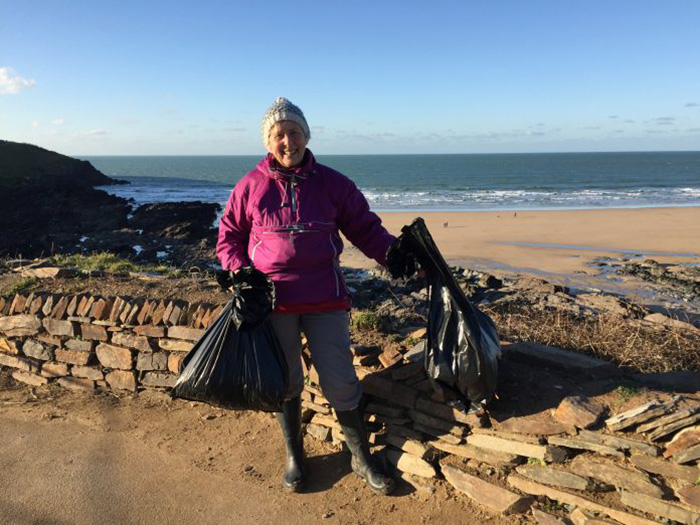 Pat Smith / Photo credit: SWNS.com
Pat Smith, 70, spent all of 2018 on Devon and Cornwall's beaches – armed with trash bags, rubber gloves and a litter picker.
"Doing 52 beach cleans in 2018 was my New Year's Resolution and it's finally done," Smith said.
But she has no intention of stopping now.
"I won't stop as our beaches need me."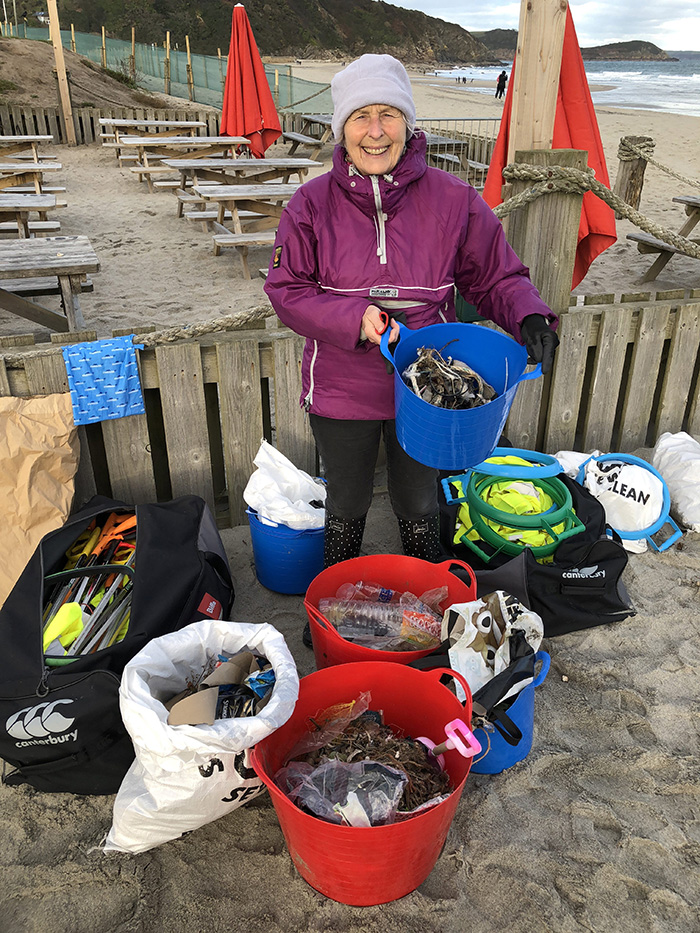 Pat Smith / Photo credit: SWNS.com
Smith, who also runs a bed and breakfast, hopes that her efforts will help people become more aware of their plastic consumption and recycling habits.
"A lot of the rubbish I have picked up consists of everyday items. These things are used by all of us and it is shocking to find them polluting our beautiful beaches," Smith said.
"I'm driven to try and protect our living planet for my children and grandchildren and I will continue to do everything in my power to achieve that."
taken from sunnyskyz.com